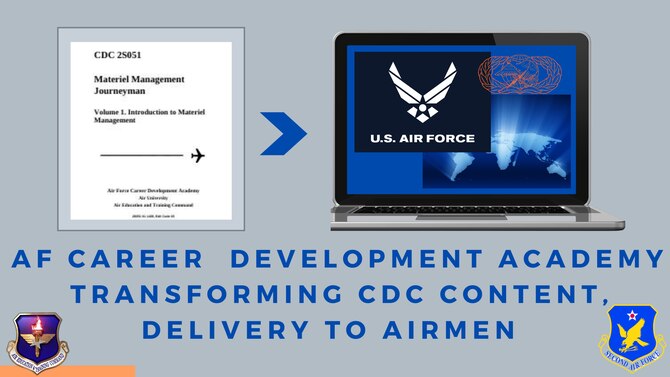 KEESLER AIR FORCE BASE, Miss. (AFNS) —
With a charter to help advance force development and transform how Airmen learn, the Air Force Career Development Academy at Keesler Air Force Base has reimagined the service's career development course design and delivery model to bring it into the 21st century learning environment.
Using an approach to modernization centered on rapid curriculum development and agile curriculum updates, with an emphasis on tasks that are mission-focused, the effort ties to the people-first approach of Air Force Chief of Staff Gen. CQ Brown, Jr.'s Action Order-A (Airmen) and directly contributes to developing Airmen to ensure they are ready for the future fight.
"We want every Airman trained within a modern, learner-centric model that befits their experience and education right when they walk in the door, as well as throughout their careers," said Maj. Gen. Andrea Tullos, Second Air Force commander. "The CDC modernization program is…
CLICK ON THE TITLE TO READ MORE → [AF Career Development Academy transforms CDC content, delivery to Airmen > U.S. Air Force > Article Display ]